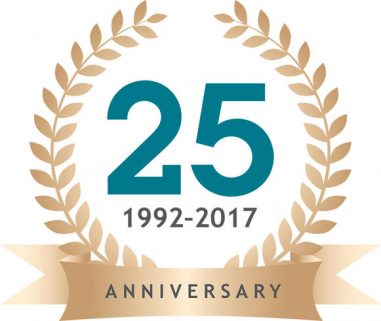 This year we are celebrating our 25th Anniversary in the vending machine business! We started our family-owned and operated vending business in 1992, and since then have grown and expanded to offer our services to businesses both small and large all over Albuquerque.
Over the last 25 years we have seen many changes in the vending machine industry: the vending machines have gotten better and more energy efficient, the food and drink choices have gotten fresher and healthier, and more types of items are available from vending machines than ever before. We've learned a lot in the last 25 years, and have worked hard to pass that knowledge and service on to our customers. As the vending business has evolved, we have learned to evolve right along with it.
We also wanted to take this opportunity to sincerely thank our customers, many of whom have become friends over the years: without you we wouldn't be where we are today. We are proud to continue offering our vending services to the great state of New Mexico, and hope to be around for another 25 years. Thank you to you all, and to all of our future customers as well!
Nick