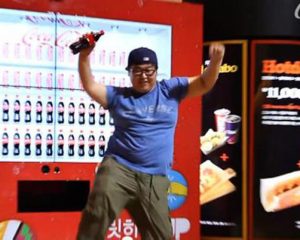 If you are a business owner, vending machines can be of great benefit to you, your employees, and your customers:
Employee convenience: Having a vending machine with a selection of refreshing beverages and snacks on-site can be a great convenience to your employees. Instead of leaving during breaks or lunch, employees can use the vending machine, saving them time and money.
Customer convenience: Vending machines available for your customers' use can help them feel more comfortable and relaxed while shopping or meeting with your employees. They won't have to leave because they are thirsty or hungry, allowing them to spend more time at your place of business. This often translates to more sales.
Income for your business: Depending on the number of employees or customers at your place of business, many vending route owners will place a vending machine at your site at no charge to you. They also may offer you a percentage of the vending machine sales, which means extra revenue for you.
If you would like more information about the benefits of having Maximum Vending place a vending machine at your business, please call us at (505) 980-6764 to talk about your needs.